Open Positions! For details please visit the links below:
Purpose and Goal of IRIS
The SRF IRIS (Interchange Forum for Reflecting on Intelligent Systems) provides a platform to stimulate, develop and promote critical reflection on intelligent systems and their impact on society.
Founded in February 2021, IRIS works closely with existing clusters of excellence and provides a space for exchange across interdisciplinary and university boundaries. IRIS addresses sensitive topics such as responsible human-computer interaction, ethical and societal challenges, and the risks and benefits of automated decision-making in various fields of application, and designs integrative reflection offerings for research, study, teaching, and transfer.
Stuttgarter Way
In alignment with the "Stuttgarter Weg" and the University's vision of "Intelligent systems for a sustainable society", we have the perfect environment for providing exchange opportunities to discuss current ethical and societal challenges of intelligent systems, ranging from data ethics to informational self-determination to trustworthy AI, with partners from society and industry both within and outside the university.
According to the SRF IRIS bylaws, the newly founded Interchange Forum for Reflecting on Intelligent Systems (IRIS) at the University of Stuttgart has set itself the goal to critically reflect and promote critical reflection on intelligent systems. This means that we want to examine the foundations, mechanisms, implications, and effects of artificial intelligence (AI) in research, teaching, and with regard to society as a whole.
SRF IRIS for Excellence
IRIS stands out from formats at other universities due to the diversity of the target group, the comprehensive range of engagement opportunities, and the collaboration with internationally renowned partners from industry, science and society. Among others, we are connected to the Cyber Valley and the Deutsches Literaturarchiv Marbach. This transdisciplinary interchange makes IRIS truly unique!
Questions for IRIS to examine:
What are the effects of intelligent systems on society?
How can we avoid unfair discrimination or stereotyping through the use of artificial intelligence (AI) in automated decision-making in technology development?
How can we promote reflection on intelligent systems through education and teaching?
How can we make sure that the decisions made by artificial intelligence are comprehensible and fair?
The SRF IRIS is funded by the German Research Foundation (DFG) as part of the Excellence Strategy of the German federal and state governments and the research fund of the University of Stuttgart.
IRIS Coordination Team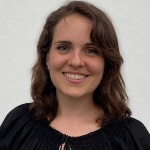 Tabea Berberena
M.A.
Scientific Coordinator of the Teaching and Learning Forum RISING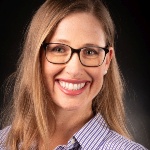 Sierra Kaiser
B.A.
Scientific Coordinator of the SRF IRIS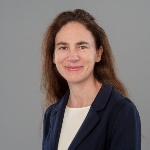 Félicie Kohlrausch
LL.M.
Wissenschaftliche Koordinatorin