IRIS Research
IRIS research is interdisciplinary and interfaculty. It focuses on the societal impacts of intelligent systems on society within politics, literature, machine learning, economics, and education. In addition to the three IRIS3D independent research groups and two IRIS researchers, there are projects funded by SimTech and organized by other IRIS members. IRIS also connects with the Participation and Deliberation Labs of ZIRIUS and the Platform for Reflection of SimTech.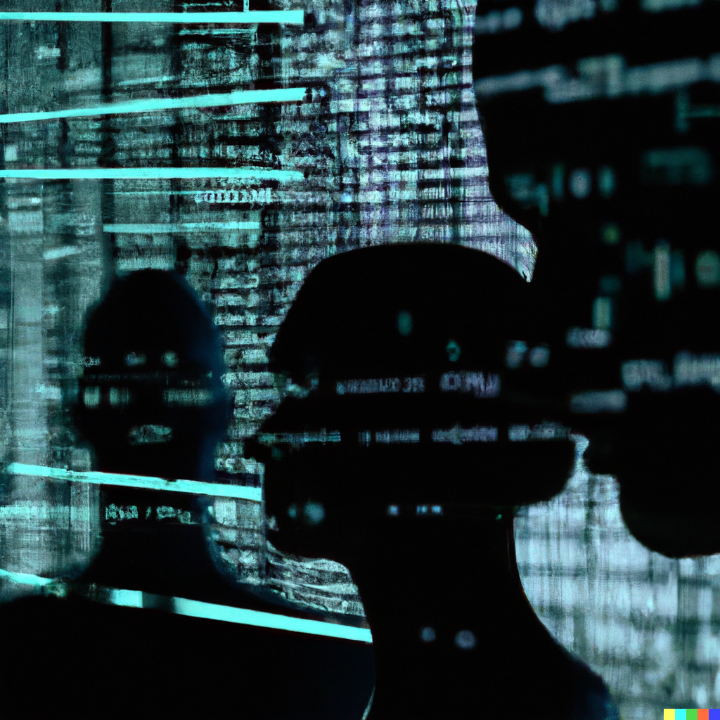 Research Topics in IRIS Include
Ethical and societal challenges of intelligent systems
Risks and benefits of automated decision-making in various fields of application
Participative/constructive technology assessment (p/cTA)
Scenarios analysing contexts and preconditions of the implementation of intelligent systems in society
Prerequisites for a socially desirable use of learning systems and autonomous decision support or decision-making
Responsible forms of Human-Computer-Interactions
Socioecological impacts of digitization
Limits and critical aspects of datafication, artificial intelligence, learning systems, and smartification

Investigation of how contemporary literary narratives featuring AI and robots can be used as tools for critically reflecting upon intelligent systems
IRIS3D Independent Research Groups
Research Focus:
Interpretability and analysis of NLP models
Recognizing harmful behaviors of language systems
Applications of stylometry and authorship attribution techniques for preventing biases in NLP architectures
Computational modeling of subtle linguistic biases
Cross-lingual structure prediction
Team:
Project Details:
Research Focus:
Investigating the ramifications of intelligent systems, in particular generative AI, for different fields of society
Research on AI ethics and governance, with a particular focus on how ethics can be efficiently put into practice in organizations
Exploring the overlap between machine learning approaches and insights from cognitive science
Empirically analyzing machine behavior and emergent abilities in large language models
Team:
Project Details:
Research Focus:
Intelligent systems' role in the provision of politically relevant
information, and its consumption/processing by different individuals
Relations between the degree of homogeneity of individuals' information environment and political opinion formation
The spread of "fake news" and "disinformation" online and effects on opinion formation
Creation of intelligent systems fostering individuals' democratic capabilities
Digital Phenotyping and Political Microtargeting
Data economy and digital business models
Team:
Project Details:
IRIS3D Seed-Funded Projects
Research projects related to critically reflecting on intelligent systems
Funding: German Research Foundation (DFG) and the Research Council of the University of Stuttgart.
Duration: 04/2022 - 12/2025
Research Questions:
How can literary narratives function as critical apparatuses for investigating concerns and ideas about intelligent systems?

How are robots and AI commodified and exploited within their environment in these narratives?

Do these narratives present hopeful outcomes or solutions for the commodification of the robotic or AI character?
Research Projects with SimTech
Project focus
The transmission of infectious diseases depends on human behavior and their relations. However, current epidemiological models consider social structures only at a highly abstract level. To increase the predictive capability and explanatory power, models of human behavior incorporating social complexity are therefore urgently needed. We address this gap by developing an agent-based approach that utilizes comprehensive micro-level data of complete households. This allows us to create artificial societies that are representative for underlying social structures and contact networks. Based on comprehensive COVID-19 data, we then utilize Bayesian model calibration to estimate unknown parameters and quantify their uncertainty. Conducting various simulation experiments will then allow us to identify super-spreaders and assess the efficiency of interventions. Thus, the project makes not only a substantial contribution to a holistic "Digital Human Model", but is also a methodological response to the increasing demand for empirically-calibrated simulation models. However, computational models always bear the risk of incorporating biases. We will tackle this challenge, which is enhanced by potential stigmatization of super-spreaders, by incorporating sensitivity analyses and so pave the way for the development of systematic "methods of reflection".
Duration
07/2022 – 12/2025
Involved IRIS Members
Funding
The project is funded by the German Research Foundation within the Cluster of Excellence "Data-Integrated Simulation Science" (EXC 2075).
Project focus
The project aims to critically reflect on the societal implications of simulation science. This includes, but is not limited to, ethical and social concerns related to simulation science, such as data ethics, privacy issues, or the dual use of research findings; the function of various media (including literature and art) in critically reflecting on potential risks and impacts of simulation science; and empirically informed impact assessment of research approaches within EXC 2075.
Duration
09/2022 - 08/2024
Involved IRIS Members
Funding
The project is funded by the German Research Foundation within the Cluster of Excellence "Data-Integrated Simulation Science" (EXC 2075).
IRIS3D - Research Group Leaders
Research Group - Ethics of Generative AI
Independent Research Group Leader - Computational Digital Psychology
Contact: IRIS Researchers