Welcome to IRIS Public Engagement
IRIS aims to critically reflect on intelligent systems, their foundations, mechanisms, and effects with regard to larger societal contexts. Since the development and use of intelligent systems have the potential to fundamentally change our society, IRIS also seeks to initiate public debates on questions of responsible design of intelligent systems and to provide a forum for dialogue and knowledge transfer between science and society.
Here you can find more details about our diverse, upcoming public engagement activities as well as see what we've offered in the past. IRIS public events and knowledge transfer are supported by IZKT.
This is where knowledge transfer starts!
Science Year 2022 – Participate!: we are on board with the project "Questions to Colleague AI"
The University of Stuttgart (IRIS and IZKT) is involved in the nationwide initiative with the project "Questions to Colleague AI". Our project was developed together with the Hochschule der Medien (Stuttgart Media University). It is one of 25 projects funded by the BMBF (German Federal Ministry of Education and Research).
Getting involved in IRIS
Knowledge Transfer
Development, testing and evaluation of new dialogue and knowledge transfer formats.
For Students and Teachers
Transmission of impulses from society to the IRIS research network, including the RISING teaching platform.
Coffee Chat
Continuous exchange with citizens on the topic of "intelligent system reflection" in various dialogue formats.
Public Lectures
Communicating new research results from IRIS to society.
IRIS Public Engagement Coordinator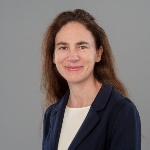 Félicie Kohlrausch
LL.M.
Wissenschaftliche Koordinatorin