Diverse offerings for a diverse student body

T.B.
Critical Reflection in Studies
(Interdisciplinary) Key Qualifications
Please inquire whether the course you are interested in (e.g. an offered FÜSQ) can be credited in your degree program.
Lectures/ Subject-Specific Courses
Whether single lecture, lecture series with different speakers, or a series of lectures by the same speaker - here you will find an interesting selection.
Workshops
If you are interested in a slightly different format for reflecting on intelligent systems, you are sure to find it here:
Meetings/ Conferences
To get a more diverse perspective on intelligent systems under different focus topics these meetings and conferences provide a suitable option.
Contact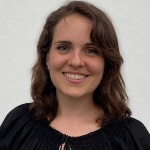 M.A.
Tabea Berberena
Scientific Coordinator of the Teaching and Learning Forum RISING