Current Events
Lecture series: Final talk
Panel discussion: Calibrating science - where is digitalisation taking us?
The starting point of the discussion round is the increasing digitalization of scientific communication and research processes, which is reflected in the bundling, evaluation, and filtering of information through web-based technologies. The central question is: To what extent can such a development also change the evaluation of scientific excellence? The experts involved will take a critical look at the fact that the evaluation algorithms derived from these digitalized processes are not neutral, but are shaped to a large extent by the interests and values of various social groups and market participants.
When: Thursday, 09.07.2021 - 6:00 PM
The discussion will be among:
Dr. Ulrich Herb (Saarland University and State Library, project manager and open access expert);
Dr. Angela Holzer (German Research Foundation DFG, Scientific Library Services and Information Systems Officer);
Dr. Wilhelm Krull (founding director of the New Institute Hamburg, Secretary General of the Volkswagen Foundation until 2019);
Prof. Dr. Steffen Staab (University of Stuttgart, computer scientist, Web Science expert)
For more information please contact Ms. Elke Uhl (elke.uhl@izkt.uni-stuttgart.de).
Kontakt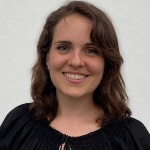 M.A.
Tabea Berberena
Scientific Coordinator of the Teaching and Learning Forum RISING