Offers
Info
One size does not always fit all. That is why we would like to cater to individual needs beyond the already prepared offers.
New Concepts
We are happy to design events, workshops, teaching units, etc. to initiate the reflection of intelligent systems according to your needs. If you are interested, please contact us (RISING@ife.uni-stuttgart.de).
Sponsorship
We are happy to support student-organized events and guest lectures on the topic of critical reflection on intelligent systems and their impact on society. If interested or as needed, please fill out the request form and read the guidelines.
Contact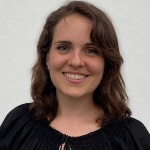 M.A.
Tabea Berberena
Scientific Coordinator of the Teaching and Learning Forum RISING