Currently open positions:
Within the Stuttgart Research Focus "Interchange Forum for Reflecting on Intelligent Systems – IRIS", the team led by Dr. Cornelia Sindermann (https://www.iris.uni-stuttgart.de/people/Sindermann/ ) is seeking to hire a
Student Research Assistant (m/f/d)
(preferably with a bachelor's degree already achieved) to actively support the team's research projects. The scope of work is 20 to around 40 hours/month (equal to a 520€ job) for an initial contract period until the end of 2023 with the possibility of an extension. The remuneration (for an assistant with a bachelor's degree) is currently 12.87€ per hour.
WHO WE ARE
Our team investigates how intelligent systems impact the way information is created, distributed, and presented to individuals online. Thereupon, we are interested in figuring out how this affects information consumption and processing by different individuals as well as their political opinion formation (extremization, polarization, radicalization), respectively. The spread of "fake news," the creation of "filter bubbles" or "echo chambers," as well as the consequences of those phenomena are examples of research topics that are of interest to the team. Our research approach combines self-report, experimental, and digital trace data to examine the aforementioned research questions.
YOUR TASKS
Literature research for scientific studies and study development
Support in the creation and testing of materials for experiments
Support in the development, programming, and testing of online studies using Qualtrics Core XM
Recruitment of research participants
Checking statistical analyses of behavioral data and verifying results using software like R or Python (descriptive and inferential statistics, including path models, generalized linear models, multi-level models, machine learning approaches, etc.)
Proofreading and reviewing manuscripts prior to submission to scientific journals and, if necessary, formatting manuscripts according to the journal's requirements (formatting of references is NOT expected).
YOUR PROFILE1
Required:
Enrollment at a German university
Interest in the research conducted by our team, i.e., research at the intersection of psychology, political science, computer science, and media and communication sciences
Experience in conducting literature research
Knowledge of experimental study designs
Solid knowledge of statistical analysis/data science in R, Python, or comparable software
Confident handling of all MS-Office programs
High proficiency in written and spoken English
Independent, structured, and reliable way of working
Initiative, creativity, friendliness, and ability to work in a team
Nice to have:
Willingness to make suggestions for study improvement
Experience in scientific working
Experience in working with Qualtrics Core XM or similar software
Previous experience in conducting advanced statistical analyses (machine learning approaches, multi-level models, etc.) and working with digital trace data
WHAT WE OFFER
Opportunity to gain exciting insights into the scientific work process and learn about every step of a research project
Flexible working hours with the option to work remotely most of the time
A supportive, open-minded and friendly working environment as part of a young research team
CONTACT AND APPLICATION
Please include the following documents in your application:
A short cover letter & your curriculum vitae
Supporting documents including your study certificate (courses attended need to be listed)
and send it as a single PDF document (max 5 MB) via email with the subject "HiWi application" followed by your name until 19.05.2023 to: cornelia.sindermann@iris.uni-stuttgart.de
For questions regarding this job offer, please contact Dr. Cornelia Sindermann.
We look forward to receiving your application!
1 Note that the position can be split, and you might also apply if only part of the profile fits to you.
Stellenbeschreibung
Schwerpunkt: Social-Media/Online-Marketing (m/w/d) 20 - 30 Stunden/Monat
Das Interchange Forum for Reflecting on Intelligent Systems (IRIS) an der Universität Stuttgart sucht zum nächstmöglichen Zeitpunkt ein bis zwei studentische/wissenschaftliche Hilfskräfte (m/w/d) für Social Media/Online-Marketing.
IRIS ist eine interdisziplinäre Plattform, die durch Forschung, Lehre und Public Engagement eine kritische Reflexion über intelligente Systeme und deren Auswirkungen auf die Gesellschaft anregen, entwickeln und bewirken soll.
Anforderungsprofil & Qualifikationen
DEINE AUFGABEN IN UNSEREM TEAM
Eigenständiges Erstellen von Beiträgen für die Website, oft in Verbindung mit IRIS-Veranstaltungen

Unterstützung bei der Umsetzung unserer Social-Media-Strategie

Unterstützung bei der Entwicklung zielgruppenbezogener, interaktiver Formate für aktuelle und zukünftige Social-Media-Kanäle (Website, Twitter, Mastodon, Instagram, LinkedIn)

Aktualisierung und Pflege der IRIS-Website und Weiterentwicklung der Gestaltungselemente und -formate

Weitere Aufgabenbereiche sind nach Absprache möglich
DEIN PROFIL
laufende Einschreibung in einen Studiengang an einer deutschen Hochschule

Interesse an digitalen Medien, Medienmanagement, Journalismus, Publizistik

Kreativität und Leidenschaft für die zielgruppenorientierte Gestaltung von Inhalten (Text, Bild, Video)

Erfahrungen mit sozialen Medien und anderen Onlineplattformen

Kenntnisse der deutschen Sprache in Wort und Schrift auf Muttersprachniveau

gute Englischkenntnisse (mind. B2)

eigenständige und zuverlässige Arbeitsweise

umfassende Erfahrungen mit gängigen MS-Office-Programmen

Spaß an der Arbeit in einem motivierten Team
WAS WIR DIR BIETEN
einen abwechslungsreichen Arbeitsplatz an der Universität Stuttgart mit einer modernen Schwerpunktsetzung auf aktuelle Themen rund um intelligente Systeme (z.B. Chat-GPT4)

längerfristige Beschäftigung (mindestens 2 Semester)

Erwerb von Kenntnissen zu OpenCMS

ergonomische Arbeitsplätze für ein besonders angenehmes Arbeitsklima

flexible Arbeitszeiten mit der Möglichkeit zu Remote-Arbeit

ein positives Arbeitsklima und ein motiviertes Team, mit dem die Arbeit Spaß macht
Haben wir dein Interesse geweckt?
Dann bewirb dich! Bitte sende uns Deine vollständigen Bewerbungsunterlagen mit Anschreiben, Lebenslauf und Zeugnissen per E-Mail an sierra.kaiser@iris.uni-stuttgart.de. Für Fragen stehen wir gerne zur Verfügung.
Art der Stelle: HiWi, Teilzeit, Befristet
Arbeitszeiten: 20-30 Stunden im Monat, flexibel einteilbar
Die Universität Stuttgart möchte den Anteil der Frauen im wissenschaftlichen Bereich erhöhen und ist daher an Bewerbungen von Frauen besonders interessiert.
Informationen darüber, wie die Universität personenbezogene Daten gemäß Artikel 13 der Datenschutzgrundverordnung schützt, finden Sie unter folgendem Link: https://www.uni-stuttgart.de/datenschutz/bewerbung/
Schwerbehinderte werden bei gleicher Eignung vorrangig eingestellt.
The Independent Research Group in the field of Ethics of Generative AI headed by Dr. Thilo Hagendorff invites applications for a
Student Research Assistant (f/m/d) – 20h per month
Join the Independent Research Group if you're interested in research related to generative AI, machine behavior, large language models, and their ethical implications. The group is part of the project Reflecting Intelligent Systems for Diversity, Demography, and Democracy (IRIS3D) and is located at the University of Stuttgart, Germany.
Details
We are currently seeking a research assistant with excellent English language skills and programming knowledge in Python. The ideal candidate will be passionate about interdisciplinary research, AI Ethics as well as large language models. Ideally, the candidate is proficient in psychology, too. The candidate should be motivated to contribute to research, proposals, papers, and experiments in the mentioned fields. Your responsibilities comprise, among others:
Assist in conducting research on topics related to generative AI systems
Help composing, formatting, and submitting research proposals
Proof-read English documents
Conduct literature search
Requirements
You're studying computer science, psychology, or related subjects and are interested in interdisciplinary research
Excellent English language skills (C1 level or native speaker)
Programming knowledge in Python or experience in working with LLMs like GPT
Excellent communication and collaboration skills
Ability to work independently and manage time effectively
How to apply
Please submit your application, including a CV, a brief statement of interest, and potentially relevant publications or writing samples, to thilo.hagendorff@iris.uni-stuttgart.de (in a single PDF file) by 30.07.2023. The initial contract will be for 1 year.
The University of Stuttgart would like to increase the proportion of women in the scientific field and is therefore particularly interested in applications from women. Severely disabled persons are given priority in the case of equal suitability. Information on how the University protects personal data under Article 13 of the GDPR can be found via the following link: https://www.uni-stuttgart.de/en/privacy-notice/job-application
We look forward to your application!
Contact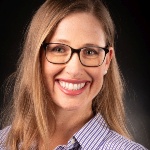 Sierra Kaiser
B.A.
Scientific Coordinator of the SRF IRIS