What is the purpose of the IRIS International Advisory Board?
The tasks of the International Advisory Board (IAB) include in particular:
advising the Executive Board on the strategic direction of IRIS
advising on the planning and implementation of events and projects
advancing the internationalization of IRIS
The International Advisory Board is a vital element of IRIS because of the diverse areas of specialization and international backgrounds. The IAB members provide a different perspective that is conducive to IRIS's success.
This page is under construction! We are still in the process of assembling our international advisory board. Please check back at a later time to see who is involved. Thanks!
For questions regarding the International Advisory Board please contact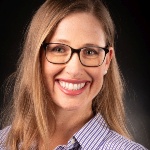 B.A.
Sierra Kaiser
Scientific Coordinator of the SRF IRIS